Keep your House in Order
In order to help tenancies run smoothly the Residential Tenancies Board (RTB) has launched a new campaign to ensure that landlords and tenants are up to date on everything they need to know about renting in Ireland.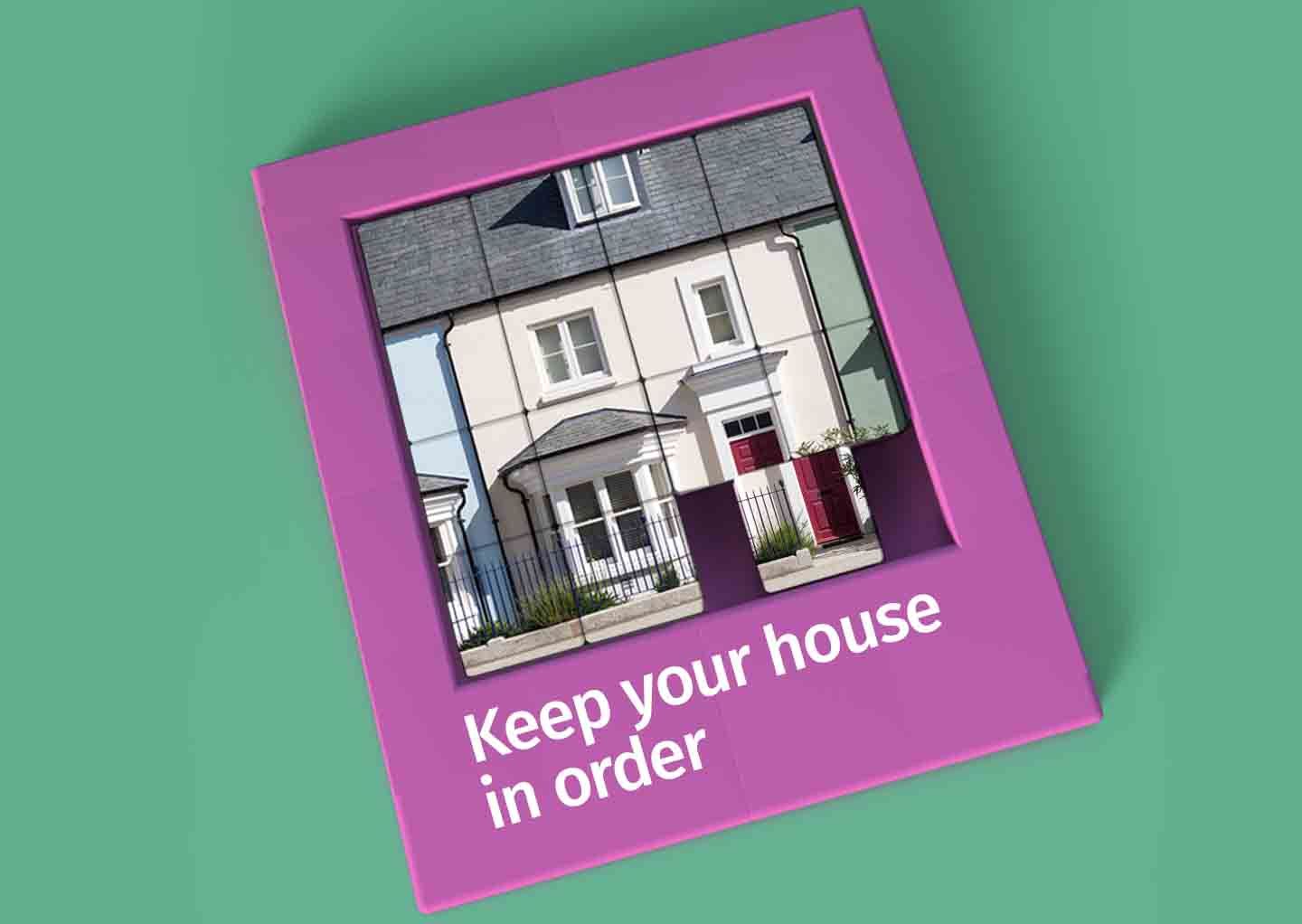 There are five things that both landlords and tenants need to know about renting in Ireland that can help keep their house in order.
All private residential landlords and providers of Approved Housing Bodies and Student Specific Accommodation, by law, must register their tenancies with the RTB. Failure by a landlord to register a tenancy can result in a criminal conviction.
Registration is important as only registered landlords have full access to the RTB Dispute Resolution Services. In addition, Registration also enables the RTB to collect important data, regulate and support the rental sector.
The RTB maintain a public register of tenancies, so you can check online to see if a tenancy has been registered.
For more information about the Registration process please visit here.
A landlord may request that a tenant pays a certain amount of money to secure a tenancy, this is known as a deposit. By law this deposit cannot be greater than one month's rent.
A deposit is refundable at the end of the tenancy as long as the tenant abides by their rental responsibilities and the terms of the lease. Aside from the deposit a tenant is normally asked to pay a month's rent in advance. So when starting a tenancy the most a tenant can be expected to pay is two months' rent up front.
There are some exceptions with Student Specific Accommodation, where students can pay more than one month's rent in advance, but only if they wish to do so and with the agreement of the accommodation provider.
For more information on security deposits click here.
From 16 July 2021, rent increases in Rent Pressure Zones cannot be more than inflation, called the Harmonised Index of Consumer Prices (HICP). HICP values change over time based on the price of consumer goods and services and is used in many EU countries.
Rent Pressure Zones are located in parts of the country where rents are highest and rising. Around three-quarters of all tenancies are in areas designated as RPZs.
The RTB's online calculator is the one stop shop for all possible rent increases for RPZs in line with inflation.
Click here to access the Rent Pressure Zone Calculator.
When starting a tenancy, it's good to talk. We know that the majority of tenancies work well. However, if a problem arises its best to address the issue early.
For example, if you are having difficulty paying rent ask your landlord if you can discuss it with them before the situation becomes unmanageable. Or if you wish to end a tenancy, give as much notice as possible. Sample payment plan templates and sample Notices of Termination can be found here.
It's best to come prepared to the discussion with key points you would like to discuss. The RTB encourages all landlords and tenants to keep lines of communication open and to try and resolve issues together.
If you cannot resolve the issues together, tenants and landlords can apply for dispute resolution. (Please note a landlord must be registered with the RTB to avail of this service). The RTB's Dispute Resolution Service helps landlords and tenants resolve issues around rent reviews, deposits, ending a tenancy and more.
There are two options available - free mediation or adjudication.
Visit Disputes Resolution Service for more information.
Alternatively, if you have queries or need more information, the RTB is also on hand to help. The RTB WebChat service is open Monday to Friday, 9 am to 5 pm.