The free training is designed to:
Make you aware of your rights and responsibilities as a landlord and the responsibilities of your tenants.
Help you fulfil them.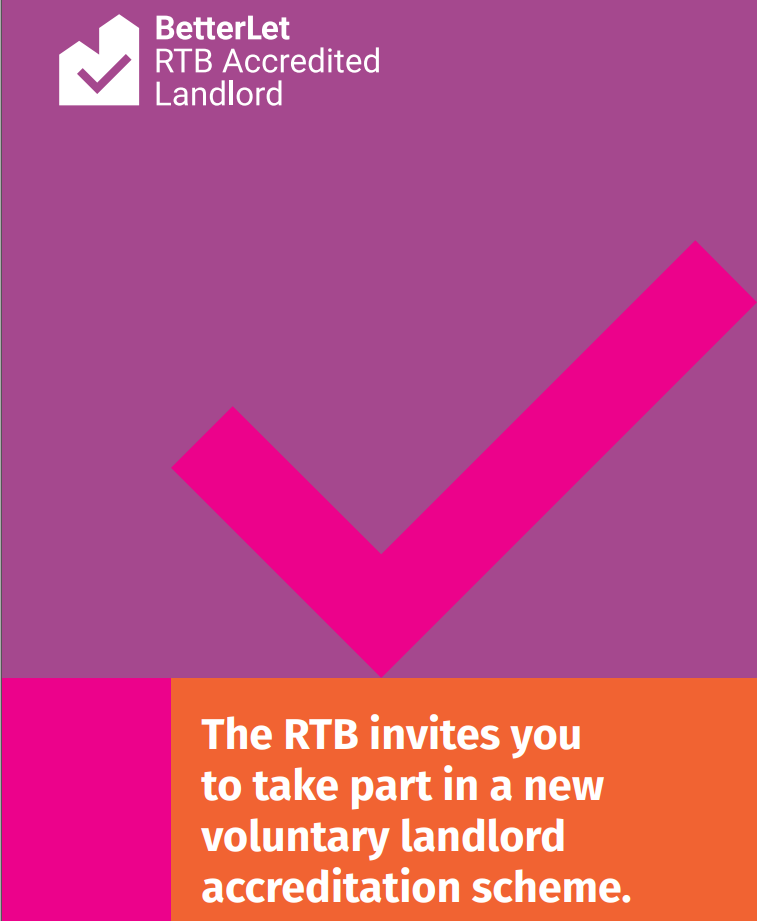 What will I learn?
The free training session takes place over one full-Saturday or over two weekday evening sessions and the content covers:
Pre-tenancy guidance
How to manage a tenancy throughout from beginning to end
Rights and responsibilities for landlords and tenants
Dispute prevention and what to do if things go wrong
Minimum standards – how to ensure your property is compliant with the minimum standards
Setting and reviewing the rent inside and outside an RPZ
How to end a tenancy – information on how to correctly serve notice and what reasons can be relied upon
Why should I attend?
The RTB recognises the invaluable role landlords have in providing homes but also that the legal framework governing the rental sector is complex and continually changing. It can be difficult to manage tenancies and keep up to date with the policy and legislative changes in the sector.
Betterlet: RTB Accredited Landlords will be able to set themselves apart in the rental sector and be recognised as professionals providing a quality service to their tenants while also being confident in how to apply and adhere to the regulatory framework under which they operate their business.
Please note that the Betterlet scheme is currently only open to individual landlords and not property professionals or agents.
Upcoming Sessions in 2020
| Location | Date |
| --- | --- |
| Postponed: Clayton Hotel, Dublin Airport, Co. Dublin | 24th & 26th March 2020* |
| Postponed: Clayton Hotel, Steamboat Quay, Limerick | 9th May 2020* |
The RTB is currently finalising dates for further sessions in 2020 and will update this page as soon as aditional dates are confirmed. If you would like to attend one of the above events or be kept informed of upcoming Betterlet training sessions, please contact us at landlord.accreditation@rtb.ie.
*These sessions have been cancelled and will be postponed to a later date.
Top Up Sessions
Betterlet: RTB Accredited Landlords are required to attend a top up or refresher course within the two years of accreditation in order to renew accreditation status.
If you are a Betterlet: RTB Accredited Landlord and have not yet attended a top up session or have ideas on thematic sessions to be considered for a top up session, please email landlord.accreditation@rtb.ie.